A few months ago I had the oppor­tu­nity to be a fea­tured blog­ger with The SITS Girls.  I learned a lot from this expe­ri­ence and wished I had done a few things dif­fer­ently or at min­i­mum been armed with some tips.  With that in mind I thought I might pass a few of those on to you should you have an invi­ta­tion to be a fea­tured blog­ger.  I cer­tainly wish I had a resource like this before it was my fea­ture day.
I am only one blog­ger, and a pretty new one at that (just cel­e­brat­ing 1 year), I decided to reach out to more expe­ri­enced blog­gers for some input.  I was quite hon­ored to have them reply and participate.
Below is a selec­tion of tips from every­one.  There were a lot of dupli­cate tips which just reit­er­ates the impor­tance of tak­ing these tips into mind on any fea­ture day you might have.
You've sub­mit­ted your blog to be featured…now what?
You don't know when you will be fea­tured, but it will happen…someday (for SITS, I waited 9 months. Another fea­ture oppor­tu­nity might only be a month away).
Don't wait
&

be prepared!
Leah from Far From Per­fect MaMMa
Don't think you have 2 or 3 weeks to pre­pare for your blog for a fea­tured oppor­tu­nity.  Start prepar­ing NOW!  Per­son­ally I only had 5 days notice (for­tu­nately 2 of those days fell over a week­end) before my fea­ture day.  For other fea­ture oppor­tu­ni­ties you should have a wel­come post ready to go in the event a blog needs a replace­ment blog­ger or last-minute hole to fill.  Then do some per­sonal touches depend­ing on where you will be featured.
Do a lit­tle clean­ing up each day so that it doesn't seem like such a daunt­ing task when you have only 24 hours left. You will always be tweak­ing your blog.  It will never be per­fect.  Start work­ing on the things you want to change now.  It will give you time to play with the plu­g­ins or design changes to see if you like them and want to keep them around.  Trust me, you don't want to find some­thing you don't like on the day of your feature.
Write or freshen up your "about me" page. If you have not yet writ­ten one, now is the best time (really it should have been done before your blog was pub­lic).  Maybe you have not looked at it in the past 3–6 months.  Bet­ter go take a look, there might be some things on there you will want to update and make more current.
Posts lead­ing up to Fea­tured Opportunity
Char­lotte from My Pixie Blog

Make sure the posts lead­ing up to the SITS day are ones you are proud of show­ing off. Chances are, you'll have many new read­ers and if they decide to poke around a bit you'll want to put your best foot for­ward to give them a rea­son to return and follow.
Ele­va­tor Pitch:
Beth from
OMG

! Yummy
Be pre­pared! Don't put off writ­ing your ele­va­tor pitch — you never know when you'll get a fea­ture offer and need a photo and sum­mary of your blog.
Wel­come Post
Shell from Things I Can't Say:
Most of the new traf­fic you will get that day will be from SITS so you do not need to spend a lot of time explain­ing what SITS is. Just a line or two with a link. You can always gush about SITS on twit­ter, face­book, or a fol­low up post. But your SITS day is about you.
Keep your post short. Under 300 words. Yes, truly, that short. Give a brief intro into who you are and what read­ers are likely to find on your blog. High­light your pop­u­lar top­ics or any fea­tures that you do. Include links, but limit to 3–5. You want to give peo­ple a feel for who you are, show them around your blog a lit­tle, but not have them think that they need to spend the entire day on your blog just to see if they'd want to come back or not.
Be Your­self and put your best foot forward
Beth from
OMG

! Yummy
Always put your best foot for­ward — even if your site doesn't look exactly the way you want or you're halfway through a blog repo­si­tion­ing (like me), you can still make each ele­ment the very best it can be — pho­tos that are crisp and clear and cropped the right size, proof­read, typo-free copy, a post on your own site that wel­comes read­ers and opens the door to even more great con­tent.  Also, be pre­pared with qual­ity con­tent after your fea­ture day to take advan­tage of the boost in readership!
Uti­lize links, favorites
&

"related posts plugins/features"
Adrian from Adrian's Crazy Life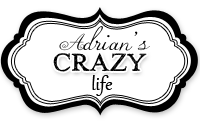 You need to plan your "Wel­come post" care­fully, even more so now.  Back when I had my days, we had links to 3 dif­fer­ent posts, so peo­ple had a choice of sev­eral places to "land".  With the new for­mat, you'll need to cre­ate those links your­self in your post (
blogger's note:

SITS

does allow 3 links on the

SITS

post, how­ever this may not be an option on all fea­ture oppor­tu­ni­ties, so well worth the advice in gen­eral
).
 I try to have a lit­tle bit of some­thing for every­one
, so I tried to include one funny post, one that gave some info about me with more of a seri­ous slant, and then some­thing use­ful like a tip or a piece of awe­some advice.  Then I use
Link Within
on my blog, so
each post has addi­tional links at the end
to encour­age peo­ple to explore my blog even fur­ther.  I've also got my
Best Of
link on my blog (per advice of the
SITS
girls) to show all my most favorite posts.  If I can keep some­one hang­ing around read­ing my posts for 15 to 20 min­utes, then I've really achieved my goal.
Your day has finally arrived…are you doing a dance?
It's finally here and maybe you have pre­pared the best you can, now what?  Yes, you can do your lit­tle dance, I did, but no one saw it (thank good­ness!). The tips below can make all the dif­fer­ence to get peo­ple to your blog and to return after the spot­light moves down the line to the next blogger.
Reply­ing to comments:
Leah from Far From Per­fect MaMMa
This was my big­gie dis­ap­point­ment.  Since I had just moved over from Blog­ger, I didn't real­ize that I needed to install a plu­gin for com­ment reply noti­fi­ca­tions.  Turns out all of my hard work in keep­ing up with the com­ments was for noth­ing as no one who vis­ited knew I responded to their com­ments.  This is so impor­tant for build­ing rela­tion­ships with other blog­gers.  Hav­ing some­one leave a valu­able com­ment (not just the stop­ping by from "X" blog) is like some­one stop­ping by the house to say hello.  I'm not going to ignore them at the front door and not respond.
Blog­ger has a fairly new fea­ture that not every­one knows about.  You can now turn on the "reply" fea­ture.  This will enable any­one to reply to a par­tic­u­lar com­ment and the per­son who left the first com­ment will be noti­fied that there is a reply.  Blog­ger has made it very easy.  Here is a quick step by step to turn it on.
If you use Word­Press you will need to install a Com­ment Noti­fi­ca­tion Plu­gin.  Be sure you go in after the install and check the set­tings to change them to your pref­er­ence.  You may not pre­fer the default settings.
Uti­lize Social Media
Deirdre from JDaniel4's Mom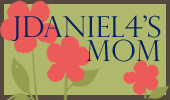 I was so excited that I tweeted and face­booked my post on SITS and on my blog. Social media is so impor­tant on your SITS day. You get to use @SITSGIRLS on Twit­ter and reach all their fol­low­ers too when you pro­mote your day. It gives you a chance to reach beyond your own Twit­ter audi­ence to theirs. The same holds true for Facebook.
The Spot­light is gone…but what really matters?
Max­i­mize the new traffic
Leah from Far From Per­fect MaMMa
There will be a lot of traf­fic and a lot of com­ments. Take your time and respond to them (you don't have to do it on

THAT

 day!)
Visit each blog who vis­ited you. Com­ment with some­thing mean­ing­ful (not thanks for vis­it­ing me on my

SITS

day, return­ing the favor). Let them know you read their blog. You don't have to fol­low them! Your com­ment just might make their day and encour­age them though.
Pay It For­ward: If you

DID

enjoy what you read, tweet about it, link to face­book, etc… Fol­low them on Social Media.  Maybe even sub­scribe to the blog.
Keep in mind you do not have to do all this in one day.  My

SITS

day was back in the begin­ning of March.  I am

STILL

vis­it­ing each blog­ger.  This is extremely impor­tant to me since I didn't have com­ment reply noti­fi­ca­tion.  I respect the time peo­ple took (when I know they

DID

take the time) to read a post..or two..or even three.  I want to return the favor.…because for me it's about build­ing rela­tion­ship and encour­ag­ing others.

DO

NOT

do it out of

OBLIGATION

.  Don't do the above steps because you

HAVE

to.  Do it if you

WANT

to.  If you

WANT

to build your blog, build rela­tion­ships, and obtain more read­ers you will need to invest the time

&

energy.  It's not just going to hap­pen. Sorry to burst your bubble.
Some addi­tional words for thought
Treat oth­ers how you want to be treated.  As you wait for your fea­ture day, how do you treat other fea­tured blog­gers? When you visit them do you do so out of oblig­a­tion or because their blog looks like one you might want to fol­low and read more?  "Roll call" is great (actu­ally required from SITS), it shows your loy­alty and enthu­si­asm, how­ever for the fea­tured blog­ger do your­self and them a favor and visit the blogs that really do intrigue you.  I would much rather pre­fer to have vis­i­tors who read some­thing inter­est­ing or desire to know me and my jour­ney more (another rea­son why your SITS post and wel­come post is so important).
I have found many (only a few are excerpted here in this post) new blogs to fol­low thanks to SITS and other fea­tured blog­gers.  I hope mine was one that peo­ple fol­lowed because of SITS too.  I was encour­aged and blessed by many of the com­ments peo­ple wrote.  It was an honor to hear from those who enjoyed read­ing my story about how MM and I met, the ten­der mem­o­ries that was spurred by my post about the wed­ding gift from my grand­par­ents, or even the chal­lenges I face in as a bicul­tural MaMMa.  They touched oth­ers and in return I was touched too.  This is what it really comes down to…being blessed by oth­ers.  Please don't jump from one blog to another because you have to, or out of oblig­a­tion, but because you WANT to.
Do you have advice to pass along to oth­ers from a fea­ture day you had as a blog­ger?  Maybe you were fea­tured some­where other than SITS? Please share them!
If you are wait­ing for your first fea­ture, what is one take­away for you and your blog?
A HUGE thank you to each of the con­tribut­ing blog­gers who wrote me with lessons learned from their SITS day:
Shell from Things I Can't Say
Dei­dre from JDaniel4's Mom
Beth from OMG! Yummy
Adrian from Adrian's Crazy Life
Char­lotte from My {Pixie} Blog