A few months ago I had the opportunity to be a featured blogger with The SITS Girls.  I learned a lot from this experience and wished I had done a few things differently or at minimum been armed with some tips.  With that in mind I thought I might pass a few of those on to you should you have an invitation to be a featured blogger.  I certainly wish I had a resource like this before it was my feature day.
I am only one blogger, and a pretty new one at that (just celebrating 1 year), I decided to reach out to more experienced bloggers for some input.  I was quite honored to have them reply and participate.
Below is a selection of tips from everyone.  There were a lot of duplicate tips which just reiterates the importance of taking these tips into mind on any feature day you might have.
You've submitted your blog to be featured…now what?
You don't know when you will be featured, but it will happen…someday (for SITS, I waited 9 months. Another feature opportunity might only be a month away).
Don't wait & be prepared!
Leah from Far From Perfect MaMMa
Don't think you have 2 or 3 weeks to prepare for your blog for a featured opportunity.  Start preparing NOW!  Personally I only had 5 days notice (fortunately 2 of those days fell over a weekend) before my feature day.  For other feature opportunities you should have a welcome post ready to go in the event a blog needs a replacement blogger or last-minute hole to fill.  Then do some personal touches depending on where you will be featured.
Do a little cleaning up each day so that it doesn't seem like such a daunting task when you have only 24 hours left. You will always be tweaking your blog.  It will never be perfect.  Start working on the things you want to change now.  It will give you time to play with the plugins or design changes to see if you like them and want to keep them around.  Trust me, you don't want to find something you don't like on the day of your feature.
Write or freshen up your "about me" page. If you have not yet written one, now is the best time (really it should have been done before your blog was public).  Maybe you have not looked at it in the past 3-6 months.  Better go take a look, there might be some things on there you will want to update and make more current.
Posts leading up to Featured Opportunity
Charlotte from My Pixie Blog

Make sure the posts leading up to the SITS day are ones you are proud of showing off. Chances are, you'll have many new readers and if they decide to poke around a bit you'll want to put your best foot forward to give them a reason to return and follow.
Elevator Pitch:
Beth from OMG! Yummy
Be prepared! Don't put off writing your elevator pitch – you never know when you'll get a feature offer and need a photo and summary of your blog.
Welcome Post
Shell from Things I Can't Say:
Most of the new traffic you will get that day will be from SITS so you do not need to spend a lot of time explaining what SITS is. Just a line or two with a link. You can always gush about SITS on twitter, facebook, or a follow up post. But your SITS day is about you.
Keep your post short. Under 300 words. Yes, truly, that short. Give a brief intro into who you are and what readers are likely to find on your blog. Highlight your popular topics or any features that you do. Include links, but limit to 3-5. You want to give people a feel for who you are, show them around your blog a little, but not have them think that they need to spend the entire day on your blog just to see if they'd want to come back or not.
Be Yourself and put your best foot forward
Beth from OMG! Yummy
Always put your best foot forward – even if your site doesn't look exactly the way you want or you're halfway through a blog repositioning (like me), you can still make each element the very best it can be – photos that are crisp and clear and cropped the right size, proofread, typo-free copy, a post on your own site that welcomes readers and opens the door to even more great content.  Also, be prepared with quality content after your feature day to take advantage of the boost in readership!
Utilize links, favorites & "related posts plugins/features"
Adrian from Adrian's Crazy Life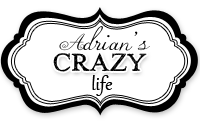 You need to plan your "Welcome post" carefully, even more so now.  Back when I had my days, we had links to 3 different posts, so people had a choice of several places to "land".  With the new format, you'll need to create those links yourself in your post (
blogger's note: SITS does allow 3 links on the SITS post, however this may not be an option on all feature opportunities, so well worth the advice in general
).
 I try to have a little bit of something for everyone
, so I tried to include one funny post, one that gave some info about me with more of a serious slant, and then something useful like a tip or a piece of awesome advice.  Then I use
Link Within
on my blog, so
each post has additional links at the end
to encourage people to explore my blog even further.  I've also got my
Best Of
link on my blog (per advice of the SITS girls) to show all my most favorite posts.  If I can keep someone hanging around reading my posts for 15 to 20 minutes, then I've really achieved my goal.
Your day has finally arrived…are you doing a dance?
It's finally here and maybe you have prepared the best you can, now what?  Yes, you can do your little dance, I did, but no one saw it (thank goodness!). The tips below can make all the difference to get people to your blog and to return after the spotlight moves down the line to the next blogger.
Replying to comments:
Leah from Far From Perfect MaMMa
This was my biggie disappointment.  Since I had just moved over from Blogger, I didn't realize that I needed to install a plugin for comment reply notifications.  Turns out all of my hard work in keeping up with the comments was for nothing as no one who visited knew I responded to their comments.  This is so important for building relationships with other bloggers.  Having someone leave a valuable comment (not just the stopping by from "X" blog) is like someone stopping by the house to say hello.  I'm not going to ignore them at the front door and not respond.
Blogger has a fairly new feature that not everyone knows about.  You can now turn on the "reply" feature.  This will enable anyone to reply to a particular comment and the person who left the first comment will be notified that there is a reply.  Blogger has made it very easy.  Here is a quick step by step to turn it on.
If you use WordPress you will need to install a Comment Notification Plugin.  Be sure you go in after the install and check the settings to change them to your preference.  You may not prefer the default settings.
Utilize Social Media
Deirdre from JDaniel4′s Mom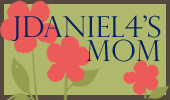 I was so excited that I tweeted and facebooked my post on SITS and on my blog. Social media is so important on your SITS day. You get to use @SITSGIRLS on Twitter and reach all their followers too when you promote your day. It gives you a chance to reach beyond your own Twitter audience to theirs. The same holds true for Facebook.
The Spotlight is gone…but what really matters?
Maximize the new traffic
Leah from Far From Perfect MaMMa
There will be a lot of traffic and a lot of comments. Take your time and respond to them (you don't have to do it on THAT day!)
Visit each blog who visited you. Comment with something meaningful (not thanks for visiting me on my SITS day, returning the favor). Let them know you read their blog. You don't have to follow them! Your comment just might make their day and encourage them though.
Pay It Forward: If you DID enjoy what you read, tweet about it, link to facebook, etc… Follow them on Social Media.  Maybe even subscribe to the blog.
Keep in mind you do not have to do all this in one day.  My SITS day was back in the beginning of March.  I am STILL visiting each blogger.  This is extremely important to me since I didn't have comment reply notification.  I respect the time people took (when I know they DID take the time) to read a post..or two..or even three.  I want to return the favor….because for me it's about building relationship and encouraging others.
DO NOT do it out of OBLIGATION.  Don't do the above steps because you HAVE to.  Do it if you WANT to.  If you WANT to build your blog, build relationships, and obtain more readers you will need to invest the time & energy.  It's not just going to happen. Sorry to burst your bubble.
Some additional words for thought
Treat others how you want to be treated.  As you wait for your feature day, how do you treat other featured bloggers? When you visit them do you do so out of obligation or because their blog looks like one you might want to follow and read more?  "Roll call" is great (actually required from SITS), it shows your loyalty and enthusiasm, however for the featured blogger do yourself and them a favor and visit the blogs that really do intrigue you.  I would much rather prefer to have visitors who read something interesting or desire to know me and my journey more (another reason why your SITS post and welcome post is so important).
I have found many (only a few are excerpted here in this post) new blogs to follow thanks to SITS and other featured bloggers.  I hope mine was one that people followed because of SITS too.  I was encouraged and blessed by many of the comments people wrote.  It was an honor to hear from those who enjoyed reading my story about how MM and I met, the tender memories that was spurred by my post about the wedding gift from my grandparents, or even the challenges I face in as a bicultural MaMMa.  They touched others and in return I was touched too.  This is what it really comes down to…being blessed by others.  Please don't jump from one blog to another because you have to, or out of obligation, but because you WANT to.
Do you have advice to pass along to others from a feature day you had as a blogger?  Maybe you were featured somewhere other than SITS? Please share them!
If you are waiting for your first feature, what is one takeaway for you and your blog?
A HUGE thank you to each of the contributing bloggers who wrote me with lessons learned from their SITS day:
Shell from Things I Can't Say
Deidre from JDaniel4′s Mom
Beth from OMG! Yummy
Adrian from Adrian's Crazy Life
Charlotte from My {Pixie} Blog